Nursing Salary: You're probably a person who's in pursuit of a career in nursing. You're also probably aware of how diverse this field can be. With the right amount of experience and hard work, your career in nursing can skyrocket to the highest Paying Nursing Categories. Besides the progress in your career in nursing, your salary and job demand will increase as well. As of May 2017, the average annual salary of any registered nurse is in between $70-$80k depending on your work location.
To summarize, Registered Nurses (RN) are usually viewed as the entry point of a long-term nursing career. However there are many nurses who work under RN, for example, LPN or ADN, with a bachelor's degree which constitutes of 4 years of nursing education, one can start their nursing career directly as a registered nurse. Below is a long list of the top paying nursing category.
There are many specialization options in the nursing field with varieties of benefits from one specialization to another. This diversification appeals to a lot of people aspiring to be a nurse. Salary is one of the most important factors in choosing a specialization so take a look at the list to which suits you the most –
1. Certified Registered Nurse Anesthetist (CRNA)
The highest paid nursing specialty globally. To begin with, the job of a CRNA is to prepare and administer anesthesia in varieties of settings. Administering anesthesia is a risky procedure as it is a drug; knowledge and experience are key aspects of a nurse anesthetist.
Median Salary: $139,838
Education: Master's degree from an accredited nurse anesthesia educational program.
Job field: Hospitals, clinics, surgical room, trauma room, pain management centers.
2. Certified Nurse Midwife
This field is usually viewed as a career exclusive for women and that is because Midwives deal with pregnancy, labor, and childbirth. They provide sort of parental care to the newborn babies.
Median Salary: $104,590
Education: Certification from American Midwifery Certification Board
Job field: Hospitals, clinics, surgical room, and staffing agencies.
3. Nurse Practitioner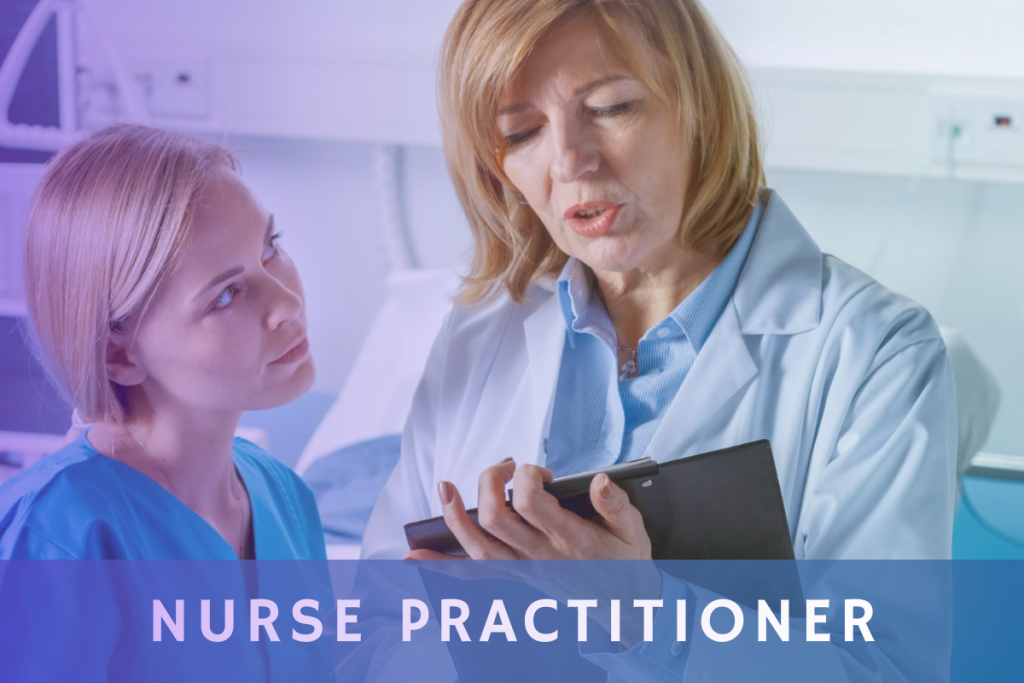 This profession provides the most basic and sophisticated preventative health care in varieties of settings. Furthermore, nurse practitioners have the most opportunity to advance their skills in many paths since they work in a primary setting.
Median Salary: $100,910
Education: Master of Science in Nursing (MSN) & Nurse Practitioner licensure
Job field: Hospitals, clinics, and staffing agencies
4. Nurse Researcher
Nurse researchers are basically scientists who study various aspects of health, illness and healthcare. Hence by researching and implementing scientific studies, nurse researchers are responsible for the improvement of healthcare services and the overall health outcome that comes from various medical professionals in addition to the improvement of medical technology.
Median Salary: $95,000
Education: Master of Science in Nursing (MSN)
Job field: Hospitals, clinics, and research facilities
5. Gerontological Nurse Practitioner
If you are someone who enjoys working with elderlies, and then look no further other than the gerontological nurse practitioner track. Ordinarily Gerontological Nurse Practitioners (GNPs) hold advanced degrees specializing in geriatrics and are trained to be able to treat their patients' long-term and palliative or hospice conditions.
Median Salary: $94,070
Education: Must become Certified Gerontological Nurse Practitioners (CGNP).
Job field: Elderly facilities, hospitals, clinics and staffing agencies.
6. Psychiatric Nurse Practitioner
Psychiatric Nurse Practitioners usually deal with the mental and psychological health of the patients. Particularly they have the opportunity to work under experienced psychiatric physicians and learn how to counsel patients with mental conditions and disorders.
Median Salary: $90,376
Education: MSN or DNP degree & board certification from the American Nurses Credentialing Center
Job field: Hospitals, clinics, trauma room, mental facilities, and staffing agencies
7. Pain Management Nurse
Pain Management Nurse deals with patients who are suffering from acute or chronic pain. They also manage and assist post-surgery patient. Consequently they work with other medical professionals to determine the cause of the pain and the proper steps of treatment as well as to develop an appropriate nursing care plan. Furthermore they are also responsible to educate the patients about pain management and how to avoid addiction on prescribed medication. As a result most of the medicine they intake is form of drug that reduces their pain.
Median Salary: $90,288
Education: RN license with sufficient experience and a Nurse Practitioner certification for Pain Management Specialists.
Job field: Hospitals, clinics, trauma center, surgical room, and staffing agencies
8. Informatics Nurse
According to the American Medical Informatics Association, in brief the job of an informatics nurse is to work with medical information by fusing medical knowledge with technology to promote healthcare publicly and integrate medical care using technology.
Median Salary: $83,000
Education: Master of Science in Nursing or a Master's in Information or Computer Science
Job field: Hospitals, clinics or any other medical facilities working with technology
9. Orthopedic Nurse
Orthopedic nurses specialize in working with patients who are paralyzed or have mobility issues due to disease, disorder, or any injury. They administer medicines and assist the patients during surgery, physical therapy or rehabilitation. They are in charge of creating a nursing care plan for the patients who are struggling or suffering from mobility issues, they create proper steps of treatment starting from their diagnose to surgery.
Median Salary: $81,000
Education: Certification from the Orthopedic Nurses Certification Board (ONCB) & Bachelor's in Nursing (BSN) / Associate degree in Nursing (ADN)
Job field: Hospitals, clinics, orthopedic centers, and staffing agencies.
10. Clinical Nurse Specialist.
These nurses are considered as experts even in their medical professional team. Generally they work in a specialized unit and they tend to work most in ICU. In order to become a CNS, they are required to have high experience and must be able to act quickly under pressure. Lastly, they should possess excellent decision-making skills as well as the strive to improve medical care through evidence-based practice.
Median Salary: $75,000 – $85,000 depending on experience (with the highest-paid CNSs earning more than $120,000)
Education: Masters of Science in Nursing (MSN) with specialization in clinical nursing.
Job field: They provide an advanced level of care in hospitals and clinics mostly. Their major workplace is the ICU section.