Death is an inevitable part of our life, we cannot escape it; we can delay it only a little by leading a healthy life. Some people fear death while others find inspiration from it by leading a satisfying life. If you're working in the nursing field, there will come a time when you will witness the dead; the chances are high that it will be one of your patients.
We might not be able to bring them back what we can do is pray for their departed souls and console their families and provide comfort and strength to the families of the departed ones.
Below is a compilation of prayers for the dead that could be helpful if you're a nurse or working in any profession. These prayers are powerful and easy to remember; we can recite these prayers for the dead as well as enlighten ourselves with mental peace.
Prayer for the recently deceased
In your hands, O Lord,
We humbly entrust our brothers and sisters.
In this life you embraced them with your tender love;
Deliver them now from every evil
And bid them eternal rest.
The old order has passed away:
Welcome them into paradise,
Where there will be no sorrow, no weeping or pain,
But fullness of peace and joy
With your Son and the Holy Spirit
Forever and ever. Amen.
Prayer for the souls in purgatory
Eternal rest grant unto them,
O Lord, and let perpetual light shine upon them.
May the souls of the faithful departed,
Through the mercy of God, rest in peace.
Amen.
Prayers for the deceased for forgiveness and peace for mourners
Lord, our Redeemer, You willingly gave Yourself up to death so that all people might be saved and pass from death into a new life. Listen to our prayers; look with love on Your people who mourn and pray for their dead brother/sister.
Lord, You alone are holy and compassionate; forgive our brother/sister his/her sins.
By dying You opened the gates of life for those who believe in You; do not let Your brother/sister be parted from You, but by Your glorious power give him/her light, joy, and peace in heaven where You live for ever and ever. Amen.
Prayer for Unexpected death
Heavenly Father we know and believe that our times are in Your hands, but Lord it's so often such a shock to us when a dear loved one meets with a sudden or unexpected death – through an accident or perhaps due to some unforeseen tragedy, which takes the life of someone they loved – long before it would be expected.
Lord, we bring before You today those who are having to go through such a tragic loss and pray that You would be very close to each one that is in mourning today over such a loss – and are perhaps confused or even angry that such a devastating occurrence has overtaken them – without any apparent warning.
You are the God of all comfort Who comforts us in time of need and we pray that for those that are facing such a difficult trial today. Uphold them we pray, and ask that You draw very close to them … raise up we pray, the right people to minister to them and to be a genuine comfort and support at this time of tragedy and grief.
Lord, we don't understand why our loved ones should suddenly be removed from us through a sudden, unexpected death – but Lord we trust You to soothe away the hurt in time – for shall not the God of all the earth do right…. In Jesus name, we pray, Amen.
Prayer for deceased parents
O God, Who has commanded us
to honor our father and mother,
have compassion in Thy mercy,
on the souls of my father and mother;
forgive them their sins,
and grant that I may see them
in the joy of eternal brightness.
Through Christ our Lord
Prayer For The Soul Of A Mother/Father
Oh Lord, You are the ADONAI and the one everlasting God. You made the lands and the seas and You have complete dominion over life and death. It is also by Your will that we live and die and we pray for this dying soul. If it's Your will today for him/her to stay in this world, we rejoice in the miracle You allowed us to witness. But if You need Your beloved son/daughter with you, we pray You welcome him/her into Your bountiful bosom where he/she will rejoice for all eternity. We exalt Your name oh Lord and we glorify Your deeds in our lives. Amen.
Prayer for the Departed Soul #2
O Loving Father and Savior, send your angels to carry the soul of your servant from this earth to the heavenly place of eternal and everlasting life. Let family and friends who have passed before in faith be reunited in joy with the departed. Forgive any wrongs that have been committed and welcome this beloved spirit into the warm embrace of your unending peace. Amen.
Prayer after violent death
Father, we bring before You those that have had the devastating experience of having someone close to them that they know and love, suffer a sudden, violent and needless death. Lord how we grieve for those that are having to experience this right now, and we pray that in Your grace You would look down with pity and mercy and meet them right at their point of need.
Lord, You are the one Who was sent to heal the broken-hearted and comfort those that mourn and are heavy-laden. You are the One Who promised that Your grace is sufficient for every eventuality – even for those having to face the sudden and violent death of someone close to them. Draw near to them we pray and lift them up into You arms of love and carry them during this time of suffering and grief for You have promised that underneath are Your everlasting arms.
Lord, as we lift up in prayer those that are having to come to terms with the sudden and violent death of a loved one – we pray that You would use this tragedy to be the thing that starts to draw each suffering soul into the tender arms of their Savior – the Lord Jesus Christ, in Whose name we pray, Amen.
Prayer for a deceased friend
You are, O God,
quick to pardon and desire man's salvation.
In Your goodness we ask You to grant our deceased brothers,
relatives, and friends everlasting happiness.
With the help of Blessed Mary ever Virgin
and all Your saints, we ask this through Christ, our Lord. Amen.
Prayer to say on the day of a person's death
O God, Whose property is always to have mercy and to spare?
We humbly beseech Thee for the soul of Thy servant N…, which Thou hast this day commanded to depart out of this world,
That Thou wouldst not deliver it into the hands of the enemy, nor forget it unto the end,
But wouldst command it to be received by the Holy Angels, and conducted to Paradise, its true country;
That as in Thee it hath hoped and believed, it may not suffer the pains of hell, but may take possession of eternal joys. Through Christ our Lord. Amen.
PRAYER FOR THE DEPARTED SOUL #3
As said in 1st John chapter 5—verse 15, You're the omniscient God who we know hears all prayers. So, we pray for the soul(s) of our departed brother(s)/sister(s) that You, oh Lord may nourish and take care of him/her/them in Heaven. You encourage us to ask and that it shall be given to us and so, we've asked and we know our request has been given. We thank You for providing for the deceased when he/she was alive and for sheltering us—also to be present in this prayer. Amen.
PRAYER FOR THE DEPARTED SOUL #4
O God, who by Thine unspeakable providence was please to number Thy servant Pope (Name here) among the Sovereign Pontiffs, grant, we beseech Thee, that he who reigned as the vicar of Thy Son on earth, may be joined in fellowship with Thy holy Pontiffs forevermore. Through the same Christ our Lord, Amen.
Grant, we beseech Thee, O Lord, that the soul of Thy servant Bishop (Name here), which Thou hast taken from the toilsome conflict of this world, may have fellowship among Thy saints, through Christ our Lord. Amen
O Lord, we pray Thee that the soul of Thy priest, Thy servant (Name here), which, while he abode in this world, Thou didst adorn with sacred gifts, may ever rejoice in a glorious place in heaven, through Christ our Lord. Amen.
Some Inspirational Quotes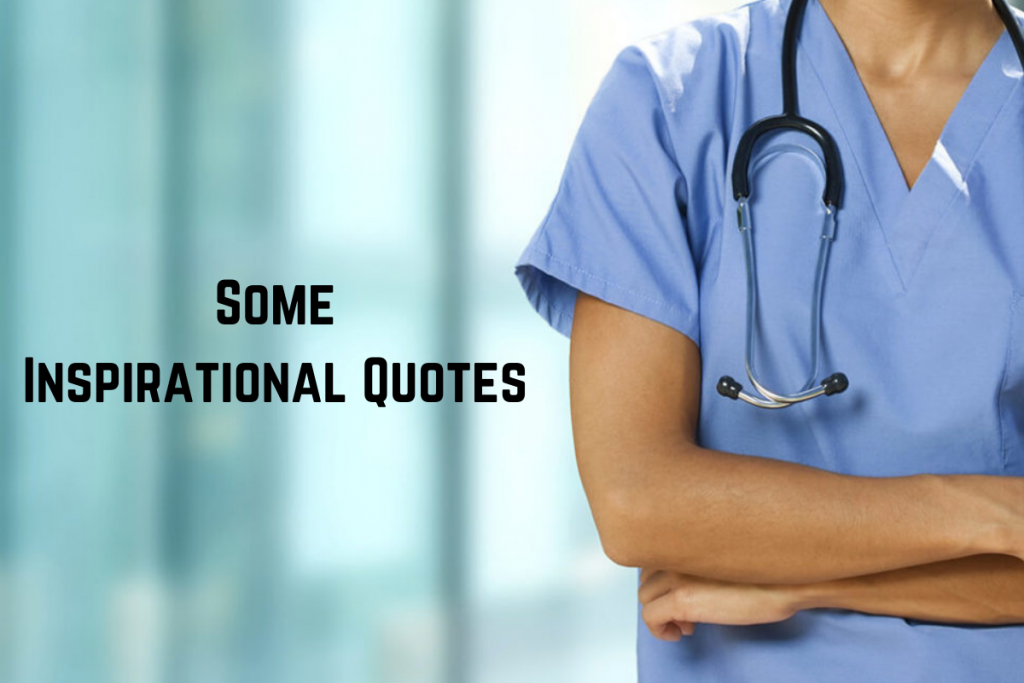 "We want to reach the kingdom of God, but we don't want to travel by way of death. And yet there stands Necessity saying: 'This way, please.' Do not hesitate, man, to go this way, when this is the way that God came to you." -St. Augustine
"Nurses are there when the last breath is taken and nurses are there when the first breath is taken. Although it is more enjoyable to celebrate the birth, it is just as important to comfort in death." -Christine Bell
"Perhaps they are not stars but rather openings in heaven where the love of our lost ones pours through and shines down upon us to let us know they are happy." – Eskimo
"When you were born, you cried and the world rejoiced. Live your life in a manner so that when you die the world cries and you rejoice." – Native Americans
"The fear of death follows from the fear of life. A man who lives fully is prepared to die at any time."― Mark Twain
"Death came with friendly care; The opening bud to heaven conveyed, And bade it blossom there." -Samuel Taylor
"Seeing death as the end of life is like seeing the horizon as the end of the ocean." David Sears
"Death is no more than passing from one room into another. But there's a difference for me, you know. Because in that other room I shall be able to see." – Helen Keller
When I was 16, I had a job on the cleaning crew at a local hospital. I wore pink uniform and cleaned bathrooms and buffed the hallway linoleum. Oddly, I don't recall hating the job. I recall getting choked up at the end of the summer when I went to turn in my uniform and say goodbye to the ladies. Mary Roach
"Somebody should tell us, right at the start of our lives that we are dying. Then we might live life to the limit, every minute of every day. Do it! I say. Whatever you want to do, do it now! There are only so many tomorrows." – Pope Paul VI
"Have no regrets. The elderly usually don't have regrets for what we did, but rather for things we did not do. The only people who fear death are those with regrets." –unknown
"I don't fear death so much as I fear its prologues: loneliness, decrepitude, pain, debilitation, depression, senility. After a few years of those, I imagine death presents like a holiday at the beach." -Mary Roach
"When the time comes for you to die, you need not be afraid, because death cannot separate you from God's love." Charles H. Spurgeon