Apple watches are extremely underrated in certain working professions. Whether or not you should get an apple watch comes down to your lifestyle and how useful it can be to you. Apple watches are super convenient for individuals with a significantly busy lifestyle, reaching for daily goals is oddly alluring for this type of individual and it's no secret that the nursing profession is immensely intense and hectic. To make their life a bit easier apple has created plenty of medical that has the capability to assist the nurses in their job, so here are the 7 best apple watch apps for the nurses!
1. Athena Text
Athena text is a really efficient and convenient communication app that enables healthcare providers or nurses an easy to communicate through their watch without even using their mobile. The app lets you send secure messages, including images, to the individuals who are registered. This app is much secured and requires verification before signing up here.
2. Tap Rate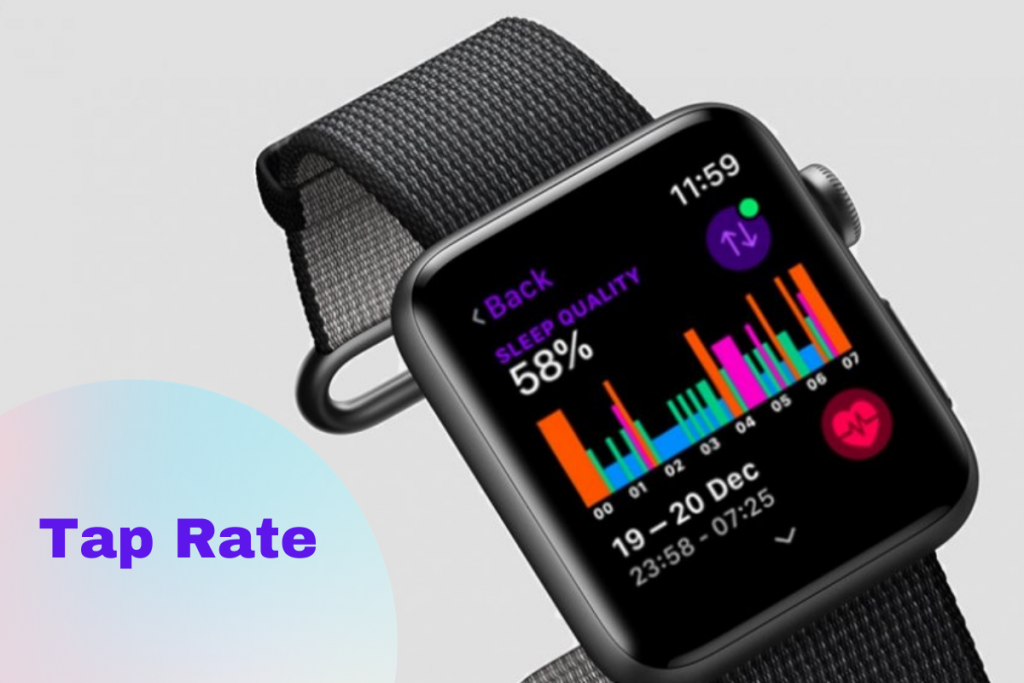 Tap rate is a very simple and handy app, when you are checking the vital signs of a patient you can tap on your Apple watch to check out the overall condition. By placing your hands on the patient's pulses, you can check their heart rate, it might seem a bit awkward at first since you're holding one hand and tapping the watch with the other one but it's really handy and subtle.

3. eGFR-App.
To put it simply, it's a medical calculator that helps to calculate GFR from a patient's serum creatinine and evaluate a patient's kidney function. Nurses who need to perform these calculations on a daily basis will find it a useful time saver. However, this app has some limitations. This app was originally designed for mobile phones so some functions are unavailable for the watch; nevertheless, it is still a very handy and useful app.
4. The OB Wheel Pro 7 – Gestational Age Calculator
This app helps you calculate gestational age based on the estimated due date and last menstrual period using your Apple Watch. In theory, this sounds great — a quick app that could prevent you from pulling your phone out for a simple calculation — but that's not what happens in your specific day is not ideal at all. If there was a way to use the Scroll Wheel on the side of the Apple Watch to do this it would be brilliant.
5. Medpage Today

Medpage today is basically an analytical aptitude test app but a medical version. When you open the app, you are presented with clinical scenarios and given multiple choice options to test yourself. Answering each question will enable the app to give a more detailed explanation of the scenario. This is basically a short self-assessment test to refresh your mind, a very fun and challenging one.
6. Electronic Health Records.

This is an all-in-one EHR that seamlessly integrates patient scheduling, clinical workflow, and medical billing. This app represents one of the major growth areas in the EHR market and has been documented as an effective way to improve practice efficiency. Accessing an EHR via an apple watch can improve efficiency by decreasing the access time; this app is super convenient and can do a lot of other functions as well. For example,
1) View your schedule
2) Respond to interoffice chats
3) View your patient's messages and even respond to them
4) View your patient's lab results
5) View your patient's refill requests
7. Vital Values.
This is an app that gives you normal vital signs at various ages of a patient. The app has tremendous utility value; overall, the user interface is just fair. A very handy app if you're worried about your patient's future condition. It gives a steady boost to obtaining the lab results of a patient on the wrist; it's not well detailed but still very handy.